B12 Deadwood
Geplaatst:
26 maart 2011, 08:16
Gezien op knifeart:
B12 Deadwood
knifeart schreef:BLADE SIZE: 3"
TOTAL SIZE: 6.81"
BLADE MATERIAL: Stainless 'Wave Damascus' Pattern Damascus with a ZDP-189 cutting core
BOLSTERS: Carved Sterling Silver
HANDLE: Desert Ironwood Burl - unique yellow brown burl!
WEIGHT: 2.5 oz.
COMMENTS: Special edition of only 50 numbered knives. This special edition has a skull motif carved silver bolster, wave pattern damascus blade and really unique yellow/brown desert ironwood burl! The B12 Deadwood has attractive sterling silver lanyard and beads. Spessartite jems on the thumb stud and button release. Solid button lock design and integral frame. Brown leather William Henry clip pocket case. Light and easy to carry. This individually numbered knife is comes with a certificate of authenticity and upscale wood presentation box. One-of-a-kind ironwood scales!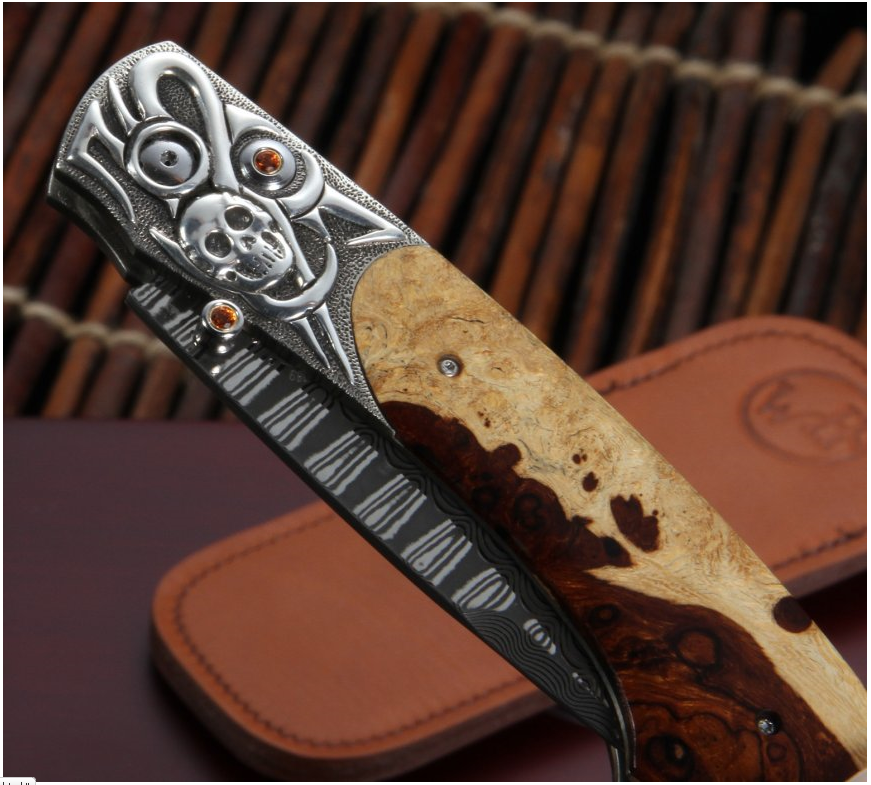 Groeten,
Jos